ORAL PROFICIENCY INTERVIEW OPI vs. DELE DIPLOMA
At DELEhelp we often receive inquiries about alternative certification exams to the DELE of the Spanish education ministry. Even though the DELE diploma is widely recognized as the gold standard of certification for overall communicative competency in Spanish, there are valid options available. This is especially true for students from the United States. It also applies particularly to those who do not want, or do not need, certification in all four communication formats (listen, read, write, speak) and who just want to have their oral proficiency assessed and certified.
When looking beyond the DELE, there are two essential questions:  firstly – if you need certification for university study purposes, do you intend studying at a North American college?  Secondly, which particular competency or competencies do you want to have certified? Is it just your oral proficiency (i.e., maintaining a conversation) or is it overall communicative competency (i.e., writing, speaking, listening and reading). If your personal goal – or your professional / social need – is no more than to be able to converse, then one of the best general certifications is the OPI test of the ACTFL. OPI stands for Oral Proficiency Interview, and the ACTFL is the American Council for the Teaching of Foreign Languages.
Many private sector institutions, such as private schools seeking to appoint teaching staff, opt for OPI certification. This blogpost will essentially describe the OPI, plus what we here at DELEhelp can do to assist you in your preparation for the interview.  But before we do that, let's look briefly at other certification options for public sector professionals and prospective university students.
If your need is to meet a state-level formal professional career requirement regarding Spanish proficiency (such as those that many teachers in government schools nowadays must pass) then the requirements may be wider than merely oral proficiency. An example is the certification exam of the Illinois Licensure Testing System (ILTS), which – like the DELE – tests both comprehension and expression, with the latter including oral expression as well as writing ability.  Here at Excellentia Didactica (of which DELEhelp is one of its specialised teaching divisions) we have been successfully assisting candidates with their preparation for these exams, via our SpanishTeachAssistant division: https://www.edele.org/spanish-teach-assistant.html
Another category of needs relates to college placement. A DELE diploma clearly is recognised by most U.S. and international universities (the specific DELE level may vary – Yale, for example, requires DELE C1). There are, however, options tailored specifically to the needs of the U.S. colleges, administered by the College Board, in conjunction with the Educational Testing Service (ETS). These are the Advanced Placement (AP) and the SAT programs.
The AP is centered on a one year course aimed at school pupils, culminating in an exam in May. The AP subject course is called "Spanish Language and Culture". Here's a link to the relevant APcentral page:
http://apcentral.collegeboard.com/apc/public/exam/exam_information/4554.html
The SAT differs from the AP in that it is a free-standing certification test of college readiness for different subjects (i.e., it is not linked to a specific prior course). There are two SAT Spanish subject exams, called "Spanish" and "Spanish with Listening".  This is the link to the relevant College Board page:
https://collegereadiness.collegeboard.org/pdf/sat-subject-tests-student-guide.pdf
Being focused on college needs, both the AP and the SAT naturally go beyond just oral proficiency.  Our SpanishTeachAssistant division can provide individualized, one-on-one tutorial assistance to school pupils and students preparing for the AP as well as the SAT.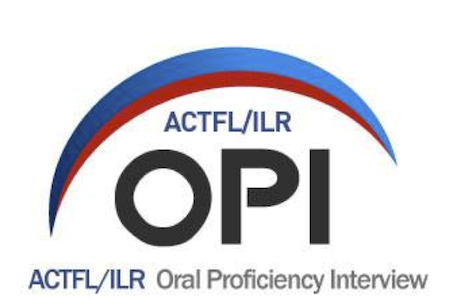 In this blog-post we will now focus some more on the ACTFL Oral Proficiency Interview, for those of you who are interested particularly in developing and demonstrating conversational fluency.
MAIN DIFFEENCES BETWEEN THE DELE AND OPI
Whereas the DELE tests all four components of communicative competency, the OPI is focused exclusively on oral proficiency – that is, on functional speaking ability.
For the DELE exam, the candidate must choose to enter for one of six progressively more difficult levels, from A1 to C2.  In the case of the OPI, there is no testing level to select on the part of the candidate – the generic interview format allows for him/her to be assessed and a level of proficiency to be certified on the ACTFL scale of ten, ranging from "novice low" through "intermediate mid" to "superior", or the ILR (Inter-Agency Language Roundtable) scale of 0 to 5, with the latter being equivalent to "functionally native".
The assessment format is also different: for the DELE, the candidate must present in person at a certified examination center across the globe, on one of five pre-set exam dates during the year. The OPI is an interview conducted by telephone, at any pre-arranged time of year, taken wherever the candidate finds him/herself.  It can usually be scheduled within a few working days. The interview is conducted i.t.o. the ACTFL assessment protocol by Language Testing International (LTI). To request an oral proficiency interview, the candidate needs the co-operation of an institution that can procurate the test (i.e., vouch for the identity of the candidate and oversee adherence to the rules). This could be the HR division of the candidate's company, or of the institution to which the candidate wishes to present the certification. LTI says that the certified OPI result is normally available within ten working days (the DELE usually takes three months).
THE ORAL PROFICIENCY INTERVIEW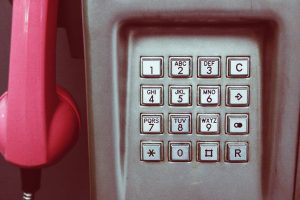 The OPI interview is conducted by a qualified tester; it is recorded and usually further assessed by a second examiner, before a proficiency level is certified. The interview lasts from twenty to forty minutes. The objective is to assess the candidate's ability to use the language orally in real-life situations. The manner in which the candidate acquired Spanish is not important, nor is there any set coursework or curriculum to cover. The candidate is tested against a standard set of criteria, essentially by means of questions and answers broadly intended to resemble a conversation.  The tester will structure the questions in such a way as to oblige the candidate to use different tenses, such as past and future, and to express hypotheses and wishes – in this way indirectly testing knowledge of grammar and ability to apply this knowledge (a criticism of the OPI format is that isn't truly a conversation, because of this need for it to be question-driven). The format also makes provision for using role-play at some point, which the tester will introduce and explain in English.
The interview consists of four phases, being a warm-up, level checks, probes and wind down. Testers are under strict instructions to avoid contentious topics such as politics and religion. A manual for OPI testers explains how topics should be selected:
Warm-up topics should focus on autobiographical information, educational background, work or profession, interests, hobbies, etc.
The tester's role is to develop topics that are of interest to the candidate so that the candidate is engaged in the discussion naturally and spontaneously.
Topics to pursue (if previously mentioned by the candidate) include:
Education, work experiences, future career ambitions, consumerism, customer service, sports, exercise, the workplace in the 21st Century, innovations, urban, suburban, rural communities and lifestyles, transportation, traffic, ecology, the environment, industry (financial, service, manufacturing), classical culture, art, music, popular culture, TV, movies, fashion, technology, computers, hobbies, special interests, food, diet, entertainment, pets, automobiles, tourism, travel, science, medicine, history, etc.

The ILR OPI assessment grid demonstrates the different levels and their criteria:
Level 0 
memorized material and structures
no control of structures
limited
individual words and phrases
immediate survival needs
 Level 1 
create with the language
ask and answer questions
simple short conversations
daily routine, survival situation
simple daily needs
frequent errors in basic structures
discrete sentences
interacts with speakers used to dealing with foreigners
 Level 2 
narrate in past, present, or future times
detailed description in past, present, or future times
detailed description comparing and contrasting
provides directions/instructions
situation with a complication
current events
cohesive, connected discourse
paragraphs
interact with and understood by speakers not used to dealing with foreigners
Level 3 
converse extensively; extended discourse
casual and professional topics
support opinion
hypothesize
unfamiliar topics and situations
abstract concepts
structured argument
cohesive discourse
elaborate structures
inaccuracies rarely cause misunderstanding
sporadic errors in highly complex structures
cultural references
 Level 4 
tailors the language to fit the audience
formal and informal contexts (both tailoring role plays successful)
persuade, convince, and negotiate
elaborate concepts freely
convey nuances
addresses topics abstractly in a more global fashion
organized discourse
rhetorical devices
high-level discourse structures
set and shift tone appropriately in a variety of social contexts
 Level 5 
functionally equivalent to a highly articulate, well-educated native speaker of a standard dialect
breadth of vocabulary and idioms
reflects cultural standards of country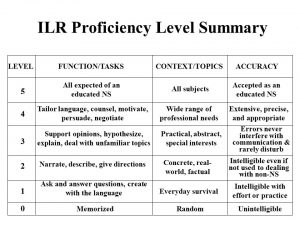 For more information on the Oral Proficiency Interview, have a look at this website:
http://www.languagetesting.com/oral-proficiency-interview-opi
The ACTFL has 76 OPI sample videos on YouTube, which you can look at via this link:
https://www.youtube.com/watch?v=MWx_y3LsB3w&list=PLh_cfDwS8mrt6d3RFa5QdVnxktSfS8sS0
DELEhelp can help you prepare for the OPI
From the above, it is evident that – as far as spoken communication is concerned – the objectives of the DELE and the OPI are very similar, even though the exam format differs. This being the case, you will understand why our tutors here at DELEhelp would be happy and very able to assist your preparation for doing the OPI, if your aim is purely to demonstrate competency at speaking.  As with the DELE oral, the key to effective preparation is lots of oral practice (via Skype) with a qualified tutor who can simulate the OPI interviews and provide you with feed-back and correction. Depending on what level of OPI certification you would like to achieve, a personalized study plan will be developed to help you with mastering the appropriate lexis (vocabulary and phrases) and grammar necessary to achieve speaking to the required standard. Our programs and lesson hours are entirely flexible, and at only US$10 per hour, our rates are unbeatable.
If you want to do a free exploratory Skype session, with no obligation, please use the convenient contact information form on this page to get in touch with us.
Buena suerte with your preparation!
Saludos cordiales
Willem Steenkamp
Director of Studies: Excellentia Didactica