3 TOP DELE EXAM RESOURCES IN 1-MINUTE VIDEOS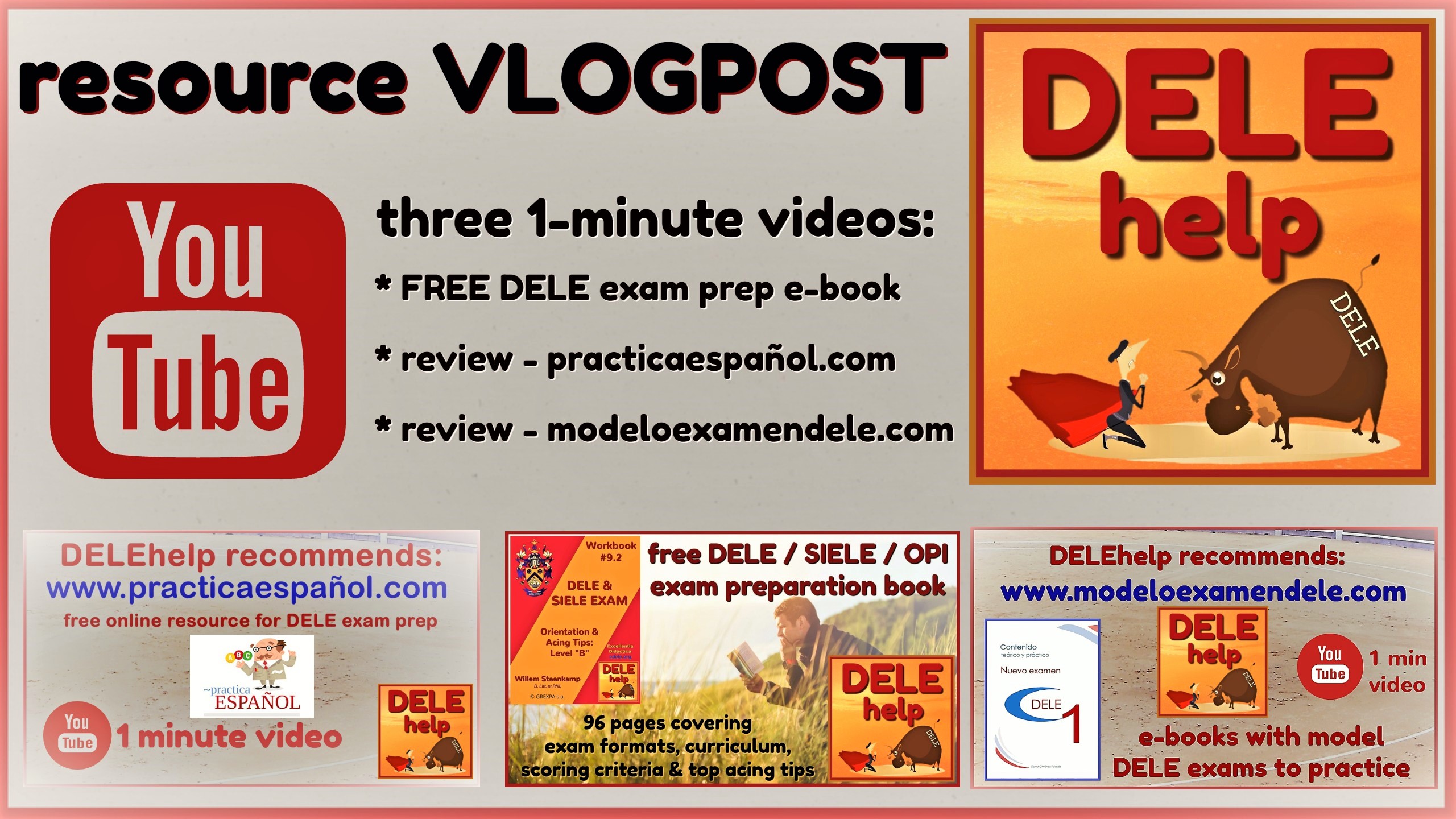 What are your top resources for preparing for the DELE or SIELE exam?  First, you need a comprehensive and detailed exam preparation book – and today we offer you the best (a 96-page e-book, in English). It's entirely FREE and without any obligation. Secondly, you need realistic model DELE exam papers on which to practice. And thirdly, you need a daily e-mail feed of Spanish comprehension, vocabulary, pronunciation and grammar exercises, graded per DELE level.
We have prepared two 1-minute videos, recommending two top sites. Plus, we offer you our free DELE exam preparation book.  The videos are available on our YouTube channel. To view, simply click on the image: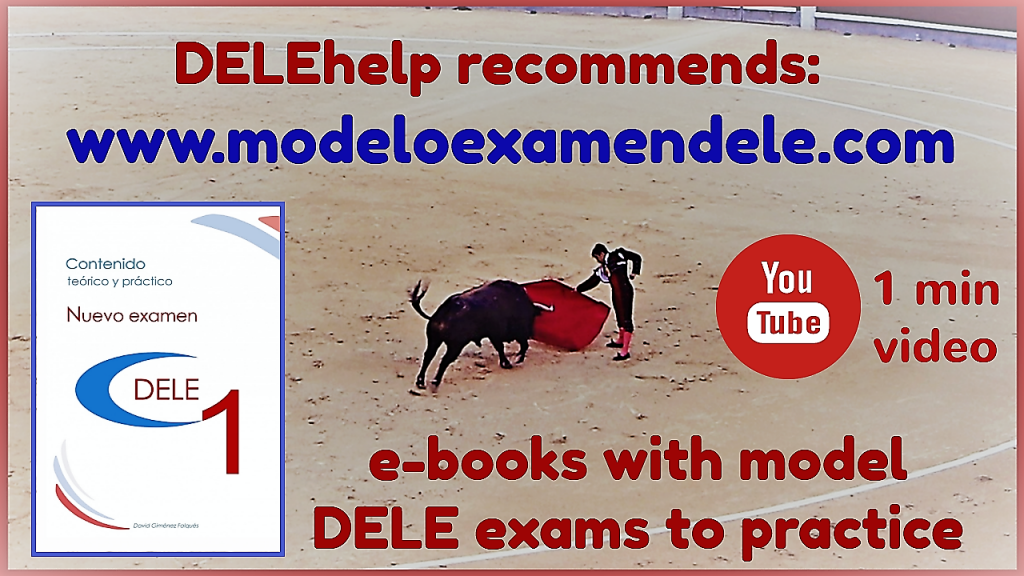 The first 1-minute video recommends our preferred examen DELE model exam papers to practice on – the ModeloExamenDELE series. To see the video, just click on the image above.
If you have been looking for a free yet authorative resource to help you with your daily prep for the DELE exam, then the second video will point you to a website that has the authority of being linked directly to the heart of the beast itself.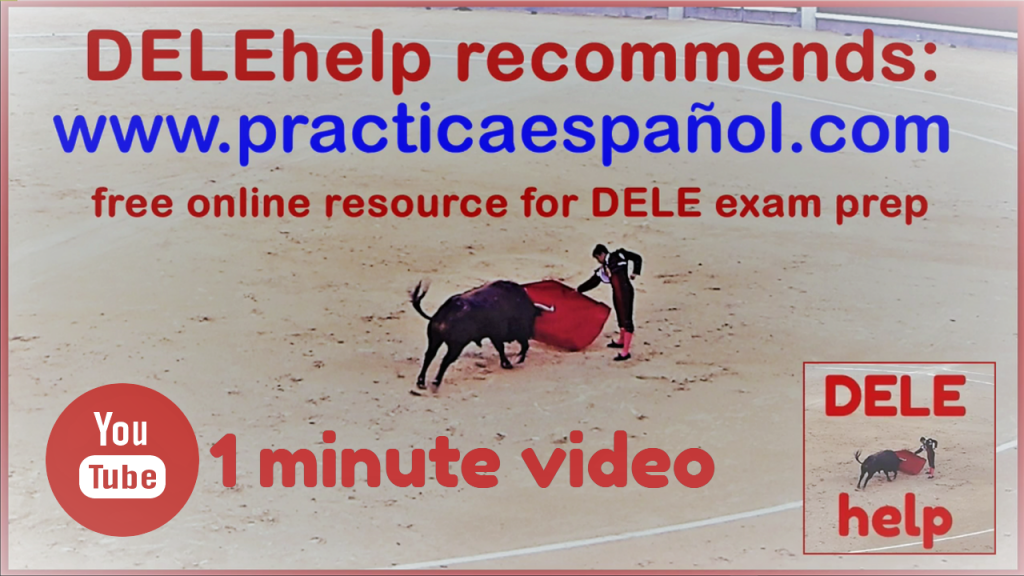 The second video recommends the excellent www.practicaespañol.com website. It's a joint venture by the Instituto Cervantes (which manages the DELE diploma exams) and the Spanish news agency, EFE. Subscribe, and receive daily e-mails with graded exercises based on the news of the day. To see our 1-minute video recommending this valuable resource, click on the image above.
This is DELEhelp's FREE offer of our unique 96-page DELE exam preparation book. Just click on the image below to ask for the download link.
You can ask for the download link to the free DELEhelp workbook, via our convenient contact information form. There's no obligation on you – it's a gift from us, to show you the quality of the specialized, personalized online DELE exam preparation tuition (via Skype) that we offer, at only US$14 per hour.
You may also want to check out our DELEhelp Facebook page. To go to our secure website, just click on the image below.
Buena suerte with you DELE exam preparation!