DELE EXAM DATES 2020 AND HOW TO REGISTER
https://www.edele.org/contact-us.html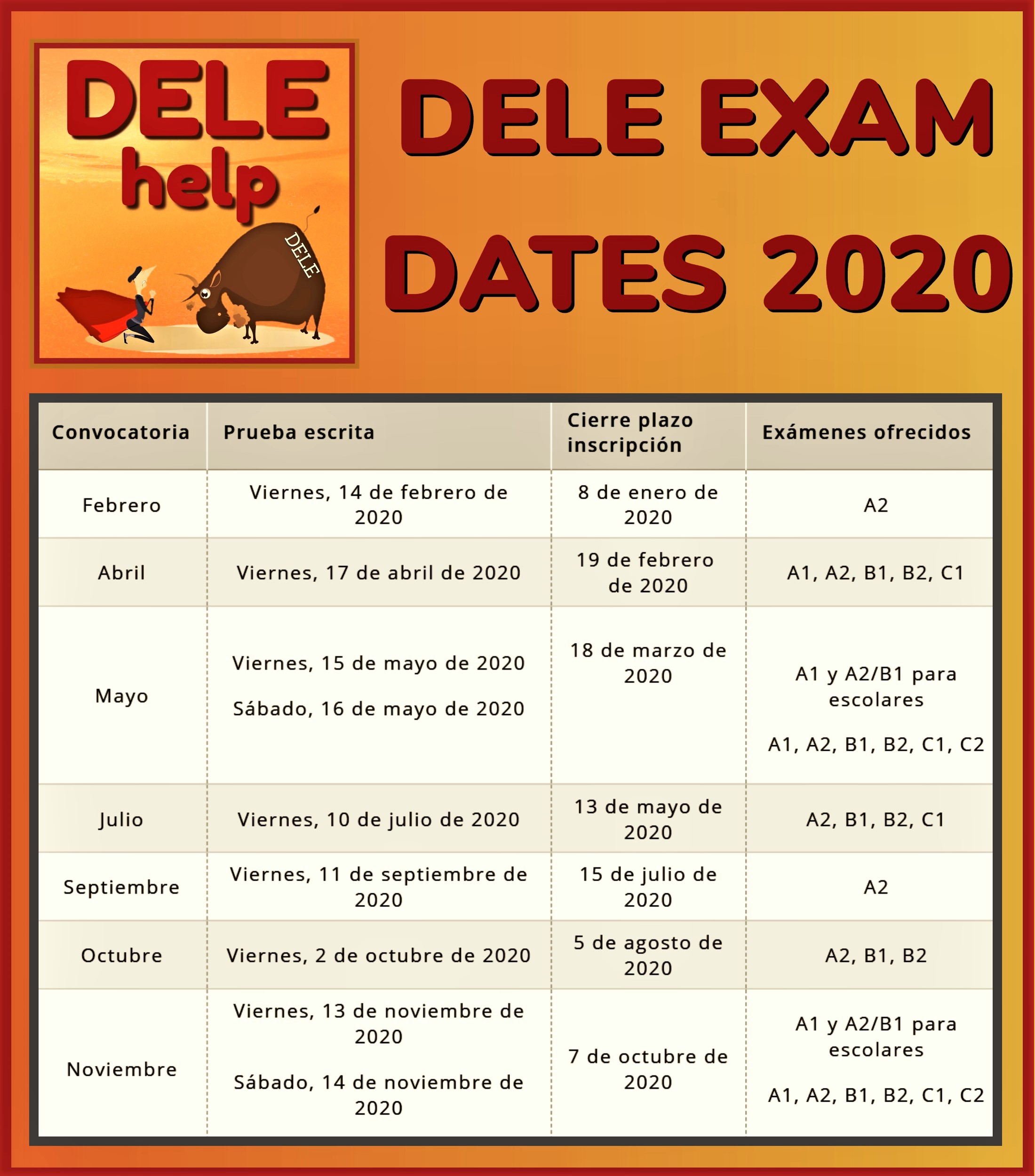 These are the when, where and how of registering for the DELE exam.
There are general DELE exams scheduled five times per year (seven times, when adding the two exams exclusively for level A2, in February and September). On the infographic with dates above, look closely also at the CLOSING DATES for registering for the different exam dates.
PLEASE NOTE that not all of the exam centers offer all of the exams for all of the levels on each of these dates.  Some centers  offer only certain levels, and some skip certain dates completely. It is therefore essential to check with your preferred center whether they actually offer your level on your preferred date.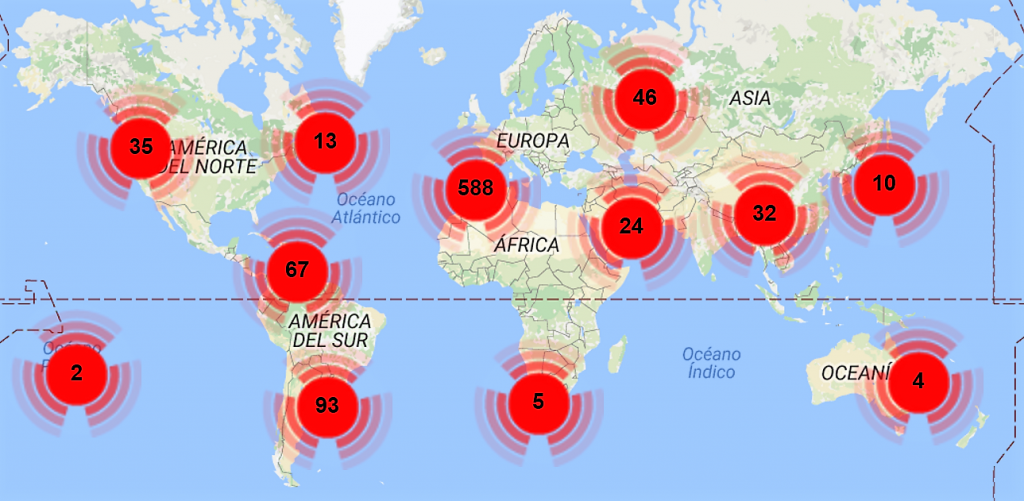 You can see the list of centers (more than one thousand, in more than 100 countries spread all across the globe, but with the great majority in Europe) by clicking on this link: https://examenes.cervantes.es/es/dele/donde
If you choose an exam center in Spain, you can regisiter on-line.  For the rest of the world, you have to present to the exam center of your choice your original passport plus a photocopy of it, as well as documentary proof of payment of the registration fee (varies per country; check with your exam center).
You can download the actual DELE exam registration form here: https://examenes.cervantes.es/sites/default/files/formulario_inscripcion_dele_2017_1.pdf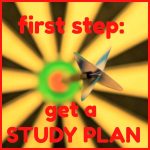 If you have not yet done so by the time you've registered, it would be advisable now to get an individualized study plan drawn up, plotting your exam prep up to your chosen exam date.  For how to do it, see our blogpost:  http://www.delehelp.org/plan-dele-exam-preparation/
Of course, we here at DELEhelp would be more than happy to help you with the essential diagnostic of your strengths and weaksnesses upon which such a personalized plan should be based, and then with drafting the plan itself.  We do this essentially free, because our fees are based solely on the actual hours of Skype tuition that you actually take with us (at US$14 per hour). You can also try our free exploratory Skype session of one hour, with no obligation, which will allow you to assess whether we can add value to your exam prep. To set up such a free session, just drop me an e-mail at: ws@edele.org
FREE BONUS OFFERS:
We have two free bonuses for you today. First is our 96-page in-house Workbook #9.2 "DELE exam Orientation and Acing Tips". Click on the image below to ask for this unique DELE exam preparation book – we will send it to you gratis, with no obligation on your part.
The second bonus is a one minute DELEhelp video recommendation of probably the best free online resource on the web, which you should make use of to help your improve your Spanish. It consists of daily guided practice, graded according to the DELE levels. The content is based on topical news, with extensive vocabulary lists, audio comprehension and grammar exercises. Check out the one minute video on YouTube: https://www.youtube.com/watch?v=NJdzKJiW6d8
Thanks for reading – for more information on DELEhelp, please go to our website by clicking on the image below: